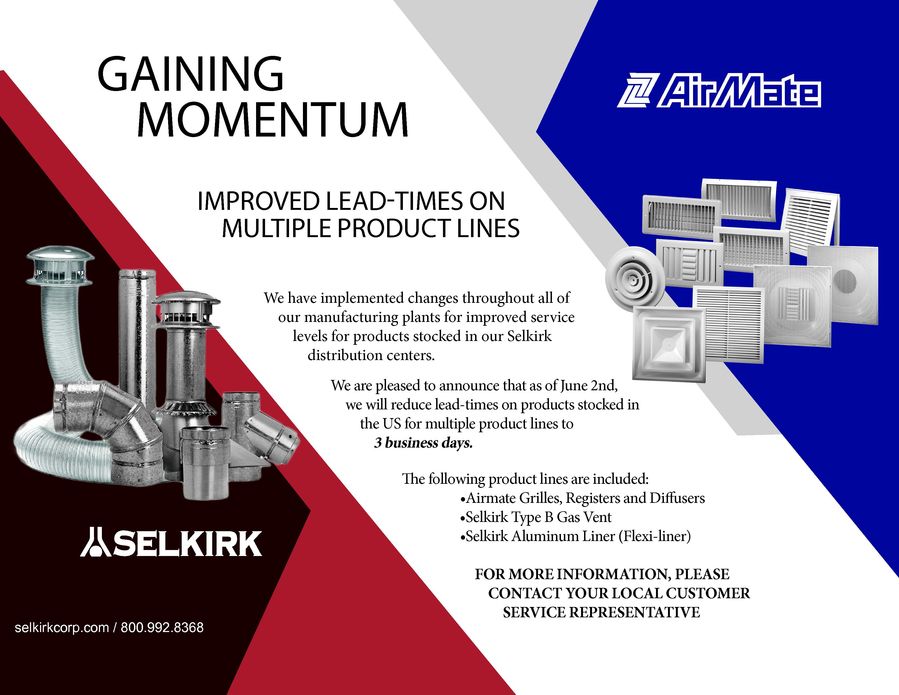 We have implemented changes throughout all of our manufacturing plants for improved service levels for products stocked in our Selkirk distribution centers.
We are pleased to announce that as of June 2nd, we will reduce lead-times on products stocked in the US for multiple product lines to
3 business days.
The following product lines are included:
Airmate Grilles, Registers and Diffusers
Selkirk Type B Gas Vent
Selkirk Aluminum Liner (Flexi-liner)
For more information, please contact your local customer service representative.